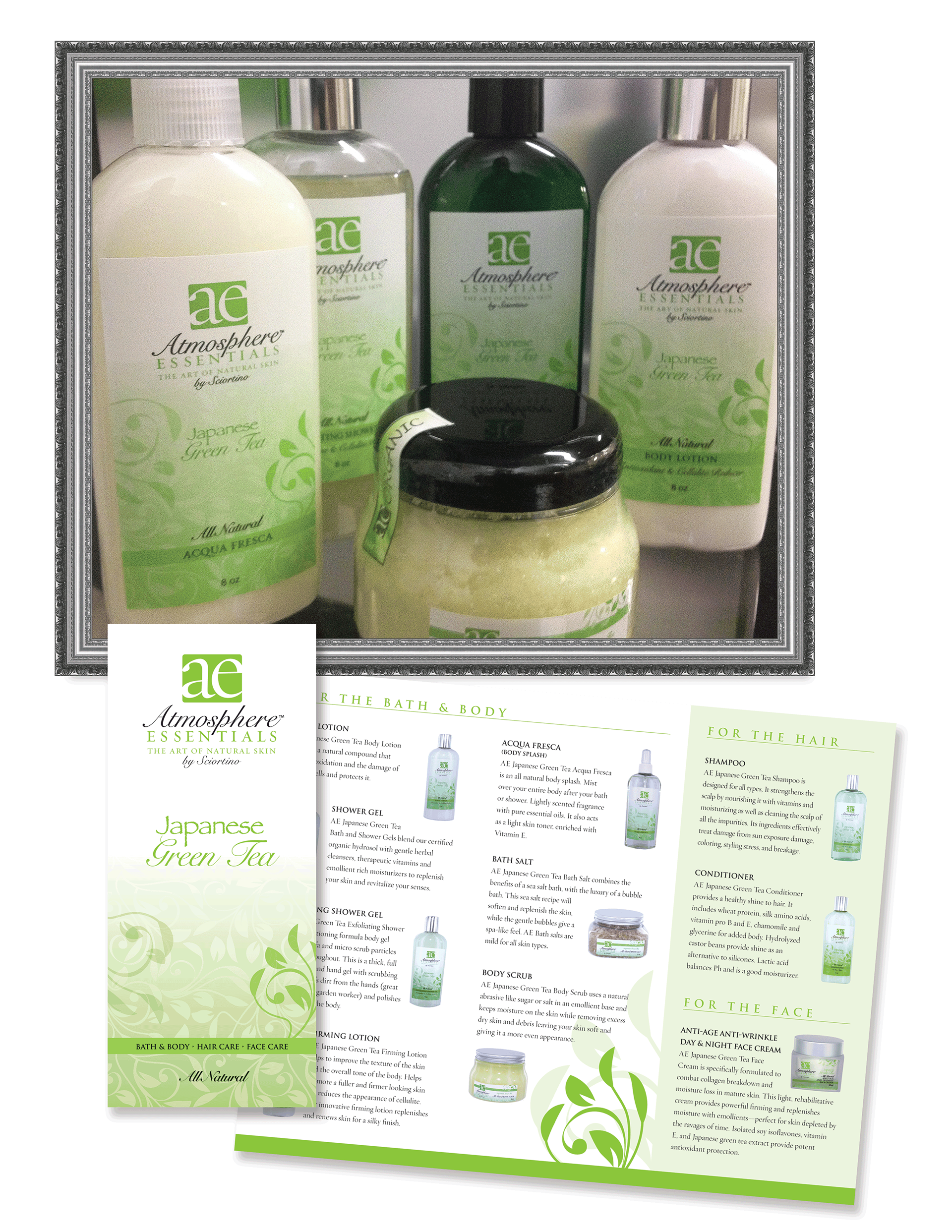 The challenge was to create a brand that tied to the notion that creating all-natural skin products is an artform. Each and every cream, lotion and serum is made on premises at the store by the "Essentials Artist".
The logo was created to have an iconic monogram to identify the brand in the future after it is established. 8 product lines were part of the initial launch and unique package designs were created for each of these lines.
A complete catalog and individual product line brochures were created as well.